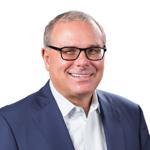 Randy is a registered professional engineer in the State of Oklahoma and is a 1974 graduate of the University of Oklahoma, where he received both a Bachelor and Master of Science Degree in Petroleum Engineering. He has held senior- level Engineering positions with premier oil and gas companies including Sun Oil company, Universal Resources, and EOG Resources. He has been a partner in both engineering firms and operating companies, providing clients with expertise in all areas of prospect development, drilling, completion, production and reservoir engineering with special emphasis on property management, contract operations, project economics and administration. Randy has experience managing and directly supervising wells with depths ranging from 400 to 25,000 feet. In addition, his experience extends to directional and horizontal application and critical well environments including abnormal pressure, under-balanced drilling and poisonous gas. In 1995, he co-founded and still is CEO and Chairman for Basin Engineering, LLC, an engineering consulting firm that currently provides project management services to exploration and production companies. Also in 1995, he co-founded Crown Energy Company as a fully integrated contract operating company and still serves as its President and CEO. In 1998, he co-founded Quantum Drilling Motors which was ultimately built into a premier service provider of drilling mud motors for straight-hole, horizontal and directional applications. He served as its Chief Executive Officer until the company was sold in December, 2005. In 2003, he also co-founded what is now known as Basin Environmental and Safety Technologies and currently serves as Chief Executive Officer.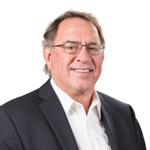 John has over 30 years experience in the oil and gas exploration and production industry and the oilfield services industry and is a graduate of Kansas State University where he majored in Business and Journalism. In addition to serving as Chairman of the Board for Crown, he is also CEO of Rimco Petroleum Corporation. Some of John's oilfield experience includes his role as founder and controlling shareholder of Western Pacific Petroleum and The Western Group, two privately help exploration companies with oilfield services operations. He was also one of the two founding partners of Quantum Drilling Motors, a down hole directional drilling manufacturing company. In addition to John's experience in the petroleum industry, from 1999-2002, he served as CEO of Micro General Corporation (NASDAQ, MGEN). Micro General became the fastest growing southern California public company with increased revenue from 30 million dollars annually to over 130 million. The company was subsequently sold for over 250 million dollars. John also founded and served as CEO of United Digital Network Inc. and AmeriTel Management Inc. Both companies traded on NASDAQ. John is a graduate of Kansas State University where he majored in Business and Journalism.
Jerry graduated from Oklahoma State University with a Bachelor of Science degree in Mechanical Engineering in 1976. After working for Texaco, Inc. in operations engineering, Jerry worked for Cotton Petroleum Corporation in Tulsa and was ultimately promoted to Manager of Engineering. From 1986 to 1989, he was the Manager of Operations for Apache Corporation where he supervised a staff of petroleum engineers and associated support personnel. From 1989 to 1995, Jerry was Senior Reservoir Engineer for Enron Oil & Gas where he was responsible for all engineering aspects of the Texas Panhandle and Southern/Western Oklahoma, including prospect evaluation, economic analysis, drilling well planning, regulatory matters and the operation of numerous producing wells. He then went on to provide consulting engineering services for several companies and was a founding partner of a successful private oil and gas prospect generation company. Jerry is a registered Professional Engineer and a member of the Society of Petroleum Engineers.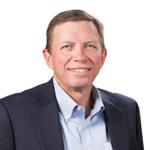 Dale graduated with a Bachelor of Science Degree in Accounting from Brigham Young University in 1979. He became a Certified Public Accountant in the state of Texas in 1982. He is the owner and President of Woodbine Holdings, LLC, a restaurant management company. Dale has served in CFO and Controller positions with several former public and privately owned telecommunications and technology companies. He was one of the founders and the CFO of Foreland Corporation (NASDAQ:FORL), a former oil and gas exploration company. He was also one of the founders and the former COO/CFO of United Digital Network until its acquisition by a large publicly traded telecommunications company. Dale was also the former CFO of Micro General Corporation (NASDAQ: MGEN) until its acquisition by Fidelity National Information Services. Most recently he was the CFO of Quantum Drilling Motors, a rapidly growing directional drilling oil field services company that has been acquired by Diamondback Energy Services.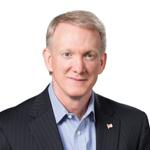 David has served as Vice President- Land and Legal, and General Counsel since December, 2006. Prior to that, he was a founding member of his own law firm and represented clients in a diverse group of industries. David was also a Director and Shareholder of one of Oklahoma's largest law firms for over seventeen years. Before beginning his legal career, he worked as a Landman for several independent energy companies including Tenneco Oil Company and Sohio Production Company. David graduated with a BBA in Petroleum Land Management from the University of Texas in 1981 and received his law degree from Oklahoma City University in 1987. He also serves as an Officer and Director of a private charitable foundation dedicated to childrens' health issues.
Scott is a graduate of Oklahoma State University with a Bachelor of Science degree in Finance and holds the Chartered Financial Analyst (CFA) designation. He began his oil and gas career at Devon Energy Corporation where from 2000 to 2013, he gained diverse experience in the areas of corporate finance, banking, planning, budgeting and corporate modeling, risk management and investor relations. Beginning in early 2013, he served as CFO of Equal Energy Ltd., a publicly-traded independent oil and gas company which was sold in July 2014.
Garry D. Crain has 30 years of executive experience in oil and gas exploration and healthcare management combined. Prior to joining Crown, Garry served as CEO of organizations with $250 million in revenue and over 1,000 employees. He ran the sixth largest institutional pharmacy company in the U.S., with 46 locations in 22 states and four hospitals in Austin, Texas. He has worked for leading energy exploration companies including Conoco, Universal Resources Corporation and others as a Petroleum Landman and Vice President. Garry previously served as a partner of Russmark Energy Company and was Vice President of Hollex Engineering. Mr. Crain earned a BA in 1975 from Texas State University and holds a Master's degree in Health Administration from the University of Oklahoma Health Sciences Center.
Mr. Broaddus began his career by joining Eason Oil Company in 1978. He served as a staff Exploration Geologist for various smaller independents from 1978 until 1993 in Oklahoma City and Dallas, Texas. From 1993 to 2008, he served as Exploration Manager for companies in Houston and Oklahoma City. From 2000 to 2004, Mr. Broaddus managed the exploration efforts of El Paso Corporation overseeing the Gulf Coast District and the state waters of the Gulf of Mexico. From 2004 to 2008, he assisted and managed the formation of the Southern District for Chesapeake Energy. In 2008, he left Chesapeake to consult for various energy companies in Dallas, Houston and Oklahoma. He joined Crown Energy in June 2012. Mr. Broaddus earned a BS in Petroleum Geology in 1978 from the University of Oklahoma. He is an AAPG Certified Geologist.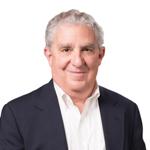 Carlton has served as Geologist since November, 2006. Prior to joining Crown, he was Chief Geologist at Jay Petroleum for fifteen years. Before going to work for Jay, Carlton worked as an independent consulting geologist and for Boswell Energy. He has extensive experience in prospect generation and evaluation, and in the planning and management of vertical and horizontal drilling programs. Carlton has worked on projects throughout the Mid-Continent region including the Woodford Shale and Hartshorne Coal. He graduated from the University of Alabama with a Bachelor of Science degree in Geology in 1979.

CROWN ENERGY COMPANY

1117 NW 24th St
Oklahoma City, OK
73106
(405) 526-0111 Phone
(405) 526-0112 Fax